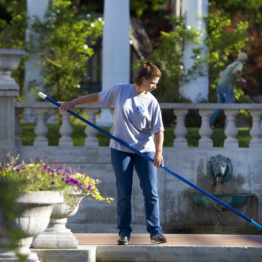 Humana's Bundled Payment Model for Spinal Fusion Surgeries
Mar 14, 2019
Fort Wayne Orthopedics is one of only four participants in the nation to offer Humana's Bundled Payment Model for Spinal Fusion Surgeries, designed to benefit Humana Medicare Advantage Members.
Humana is teaming up with orthopedic and neurosurgery practices to launch a value-based care bundled payment initiative designed specifically to provide coordinated care for Humana Medicare Advantage members undergoing spinal fusion surgery.
"We're excited to focus on spinal fusion surgery with our newest orthopedic episode-of-care model," said Oraida Roman, Vice President of Humana's Value-Based Strategies Organization. "This program is a logical 'next step' for us in value-based care, considering the prevalence of spine surgeries and, therefore, the need for a coordinated, quality patient experience. We're deeply committed to sharing our knowledge and experience with participating providers, as we have a mutual dedication to improving clinical outcomes and lowering the cost of spinal care."
Fort Wayne Orthopedics is also a participant in Humana's Total Joint Replacement Episode-Based Model—Human's first orthopedic bundled payment program for Humana Medicare Advantage members undergoing total hip or knee joint replacement procedures. FWO was one of the first organizations to participate when the program first launched in 2016.
The program is designed to improve quality, outcomes, and cost across a member's entire joint replacement episode of care, and it offers the opportunity for additional payment for better outcomes.
"We're pleased to support additional orthopedic practices with robust data and analytics regarding total joint replacement procedures," said Roman. "Our mutual goal is to reduce readmissions and complication rates through a program designed to offer a coordinated patient experience, from diagnosis to recovery."
This post includes excerpts from a press release provided by Humana. The full press release can be accessed here.